The School manages a fleet of buses, all of which are air-conditioned and with adult supervision, and comply with the transport regulations.
All details on routes, timings, schedules are provided by the School at the admissions registration and acceptance.
Safety and security of the Pupils is paramount at all times.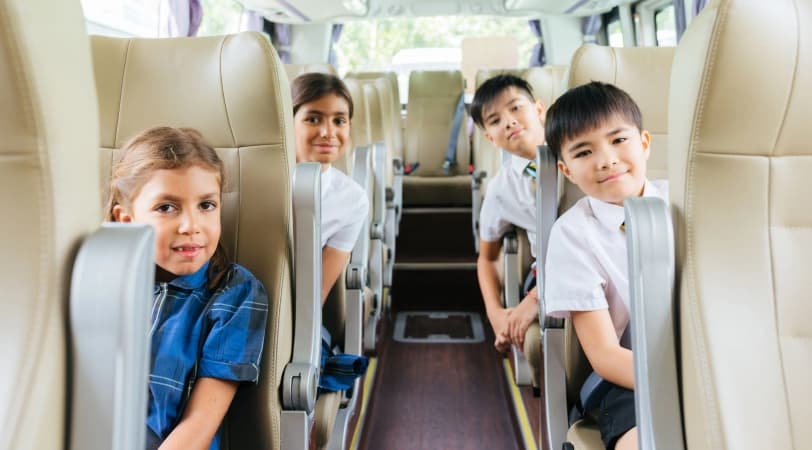 All buses have air-conditioning, adjustable safety belts, CCTV, mobile phones, trunked radio systems and options for tracking the bus's GPS coordinates as it transports your child to and from school. Additionally, each bus journey is supervised by an experienced, fully-trained Bus Monitor.